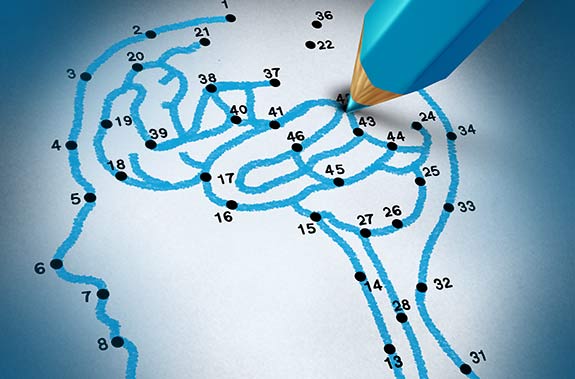 Cognitive Rehabilitation Therapy (CRT)
Working to maximize functioning at an optimal level.
In addition to providing neuropsychological evaluations, our practice is committed to the treatment of patients who have been diagnosed with neuropsychological disease or trauma. Cognitive rehabilitation is designed to address the cognitive sequelae of a neurologic disorder in order to improve one's functional performance in their day-to-day life. This takes the form of helping patients develop compensatory strategies to minimize the functional impact of their cognitive deficits. In addition, patients work on cognitive rehabilitation exercises designed to actually improve upon an area that has been impaired. The goal is to maximize one's ability to function at their optimal level in their home, community, work, and school; as well as in their leisure, recreational and social activities.
Some examples of the common conditions we treat with cognitive rehabilitation therapy include stroke, dementia, Alzheimer's disease, traumatic brain injury, concussion and other head injury.